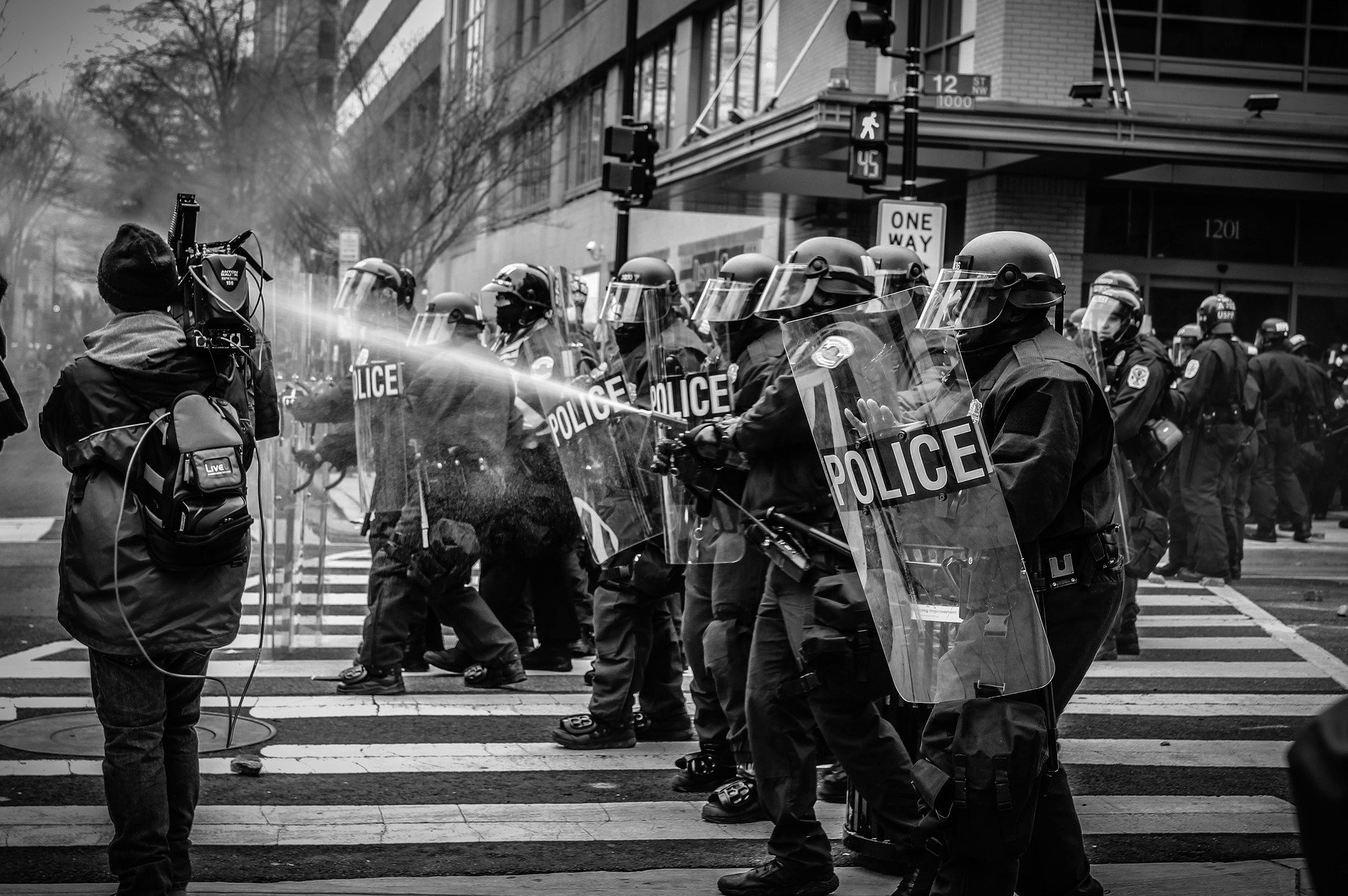 2 Myths about "The War on Drugs"
Myth #1: Drug misuse is the major source of violent crime.
"Professor Paul Goldstein of the University of Illinois conducted a detailed study in which he and his team looked at every killing identified as "drug-related" in New York City in 1986. It turned out 7.5 percent of the killings took place after a person took drugs and their behavior seemed to change. Some 2 percent were the result of addicts trying to steal to feed their habit and it going wrong. And more than three quarters—the vast majority—were like Chino's attacks. They weren't caused by drugs, any more than Al Capone's killings were caused by alcohol. They were, Goldstein showed, caused by prohibition. 
Just as the war on alcohol created armed gangs fighting to control the booze trade, the war on drugs has created armed gangs fighting and killing to control the drug trade" (p.66).[1]
Those mentioned above as being over 75% of drug-related killings in New York in 1986 were murders by drug gangs against rivals, which have been described as the "war for drugs, where the criminals fight each other to control the trade." (p. 57)[2]
"On Chino's block back in East Flatbush when he was a kid, there were no alcohol dealers selling Jack Daniel's or Budweiser with a 9 mm Smith and Wesson at their side. Yet this happened—this exact process—when alcohol was prohibited in the 1920s. The government fought a war on alcohol, and this led inexorably to gangs tooling up, creating a culture of terror, and slaughtering as they went. I spent weeks reading over the histories of alcohol prohibition, and there it was—this story, repeating right through history. When the government war on alcohol stopped, the gangster war for alcohol stopped. All that violence—the violence produced by prohibition—ended. That's why today, it is impossible to imagine gun-toting kids selling Heineken shooting kids on the next block for selling Corona Extra. The head of Budweiser does not send hit men to kill the head of Coors. 
Chino begins to conclude there wouldn't have been "the same culture of violence—absolutely not" if other drugs were brought back into the legal economy. "It wouldn't be such an extreme culture of violence—a continuous culture of violence." 
There will always be some people who are violent and disturbed and sadistic—but human beings respond to incentives. In Chino's neighborhood, the financial incentives for a kid like him were to step up the violence and the sadism—because if he did, he would have a piece of one of the biggest and most profitable industries in America, and if he didn't, he would be shut out and left in poverty. He says: "A human is capable of anything if you're in fucked up situations. You'd never drink your piss, but try not drinking anything for twenty days." 
As he explained this, I started to think of so much of the academic research I had been poring through. Professor Jeffrey Miron of Harvard University has shown that the murder rate has dramatically increased twice in U.S. history—and both times were during periods when prohibition was dramatically stepped up. The first is from 1920 to 1933, when alcohol was criminalized. The second is from 1970 to 1990, when the prohibition of drugs was dramatically escalated. In both periods, people like Chino responded to the incentives to be terrifying and to kill, in order to control an illegal trade. By the mid-1980s, the Nobel Prize–winning economist and right-wing icon Milton Friedman calculated that it caused an additional ten thousand murders a year in the United States. That's the equivalent of more than three 9/11s every single year. Professor Miron argues this is an underestimate. Take the drug trade away from criminals, he calculates, and it would reduce the homicide rate in the United States by between 25 and 75 percent" (pp. 80-81).[3]
Research shows that this "War on Drugs" actually causes more violence than drugs do, at least partly due to the violence that occurs when one of the local kingpins or gangs is taken out of business. When rival gangs and underlings have to battle it out to see who will take control next, violence immediately increases.
"Professor Jeffrey Miron of Harvard University has studied the murder statistics and found that "statistical analysis shows consistently that higher [police] enforcement [against drug dealers] is associated with higher homicide, even controlling for other factors." This effect is confirmed in many other studies" (p. 91).[4]
Myth #2: The racial disparity in drug arrests is mainly caused by racist cops.
While this may be true in some cases, the system itself was designed and has been implemented in ways that protect some people while enslaving others. Ainslinger couldn't have protected Judy Garland while pursuing Billie Holiday, if he wasn't the head of a mighty machine that was purposefully designed to vilify and punish those he disliked.
When I decided to become a nurse with 7 years of holistic healing practice behind me, I thought I could help change the system from the inside. However, when I got my first nursing job in a pediatric hospital in 2008, I was strictly and specifically forbidden to discuss potentially helpful complementary strategies with my patients and their families. I was able to teach my patients basic breathing, visualization, and meditation techniques, but that was all. I was informed that if I spoke about anything that was outside of the medical model (such as aromatherapy) my license would be at risk, my job would be at risk, and the hospital itself could get sued or worse, leaving thousands of children and families without the specialized care they desperately needed. 
Was that true? I'm not sure, but I was certainly scared into believing that was the case.
Other nurses have faced similar pressures after recognizing the medicinal benefits of cannabis. Eileen Konieczny, a nurse whose family cancer battles led her to cannabis nursing, wrote:
"It became clear that I had overstepped my bounds, according to hospital management, when I was required to sign a document that allowed for my immediate dismissal if I continued to speak to my patients about the use of cannabis as a medicine. Sometimes, what a nurse has in her toolbox is never enough" (p. 7).[5]
After helping get a law passed so Connecticut residents could have safe, legal access to cannabis, Konieczny found she was still fighting an uphill battle against a system that was backed and funded by big business (the pharmaceutical industry).
"With safe access guaranteed to CT residents, I began talking to patients again but was quickly reminded of my gag order. Despite the recent political victory, my hospital (like many others) was conflicted on the disparities between federal and state law, particularly as it received federal monies associated with Medicare" (p. 8).[6]
It is this same kind of systemic pressure that exists in our current system of militarized policing. Hari explains:
"I was inclined to assume that this hugely disproportionate rate of arrest of black men is due to naked racism on the part of cops. But Leigh is not a racist. We know this because she risked her life to expose violent racism. And most of her colleagues, she said with confidence, were not racist, and they would have been appalled if any of their colleagues made racist statements. Yet Leigh was—as she would see later—acting as part of a racist machine, against her own intentions. 
Around this time, other police officers across the United States were trying to figure out how this works, too. Matthew Fogg is one of the most decorated police officers in the United States, responsible for tracking down more than three hundred of the most-wanted felons in the country—from murderers to rapists to child molesters. But he was bewildered as to why his force only ever goes to black neighborhoods to bust people for drugs. He went to see his boss to suggest they start mounting similar raids in white neighborhoods. 
He explained in a speech that his superior officer told him: "Fogg, you know you're right they are using drugs there [but] you know what? If we go out and we start targeting those individuals, they know judges, they know lawyers, they know politicians, they know all of the big folks in government. If we start targeting them, and their children, you know what's going to happen? We're going to get a phone call and they're going to shut us down. You know that, Fogg? You know what's going to happen? There goes your overtime. There's the money that you're making. So let's just go after the weakest link. Let's go after those who can't afford the attorneys, those who we can lock up." 
I kept trying to understand this dynamic, and the more cops I met—people who were not racist, but had produced a racist outcome—the more it came into focus. More than 50 percent of Americans have breached the drug laws. Where a law is that widely broken, you can't possibly enforce it against every lawbreaker. The legal system would collapse under the weight of it. So you go after the people who are least able to resist, to argue back, to appeal—the poorest and most disliked groups. In the United States, they are black and Hispanic people, with a smattering of poor whites. You have pressure on you from above to get results. There has to be a certain number of busts, day after day, week after week. So you go after the weak. It's not like you are framing them—they are, in fact, breaking the law. You keep targeting the weak. And you try not to see the wider picture" (pp. 93-94)[7].
---
References
1. Hari, Johann (2016). Chasing the Scream: The first and last days of the war on drugs (p. 66). Bloomsbury Publishing. Kindle Edition. 
2. Hari, Johann (2016). Chasing the Scream: The first and last days of the war on drugs (p. 57). Bloomsbury Publishing. Kindle Edition. 
3. Hari, Johann (2016). Chasing the Scream: The first and last days of the war on drugs (pp. 80-81). Bloomsbury Publishing. Kindle Edition. 
4. Hari, Johann (2016). Chasing the Scream: The first and last days of the war on drugs (pp. 91). Bloomsbury Publishing. Kindle Edition. 
5. Konieczny, Eileen. Healing with CBD: How Cannabidiol Can Transform Your Health without the High (p. 7). Ulysses Press. Kindle Edition. 
6. Konieczny, Eileen. Healing with CBD: How Cannabidiol Can Transform Your Health without the High (p. 8). Ulysses Press. Kindle Edition. 
7. Hari, Johann (2016). Chasing the Scream: The first and last days of the war on drugs (pp. 93-94). Bloomsbury Publishing. Kindle Edition.