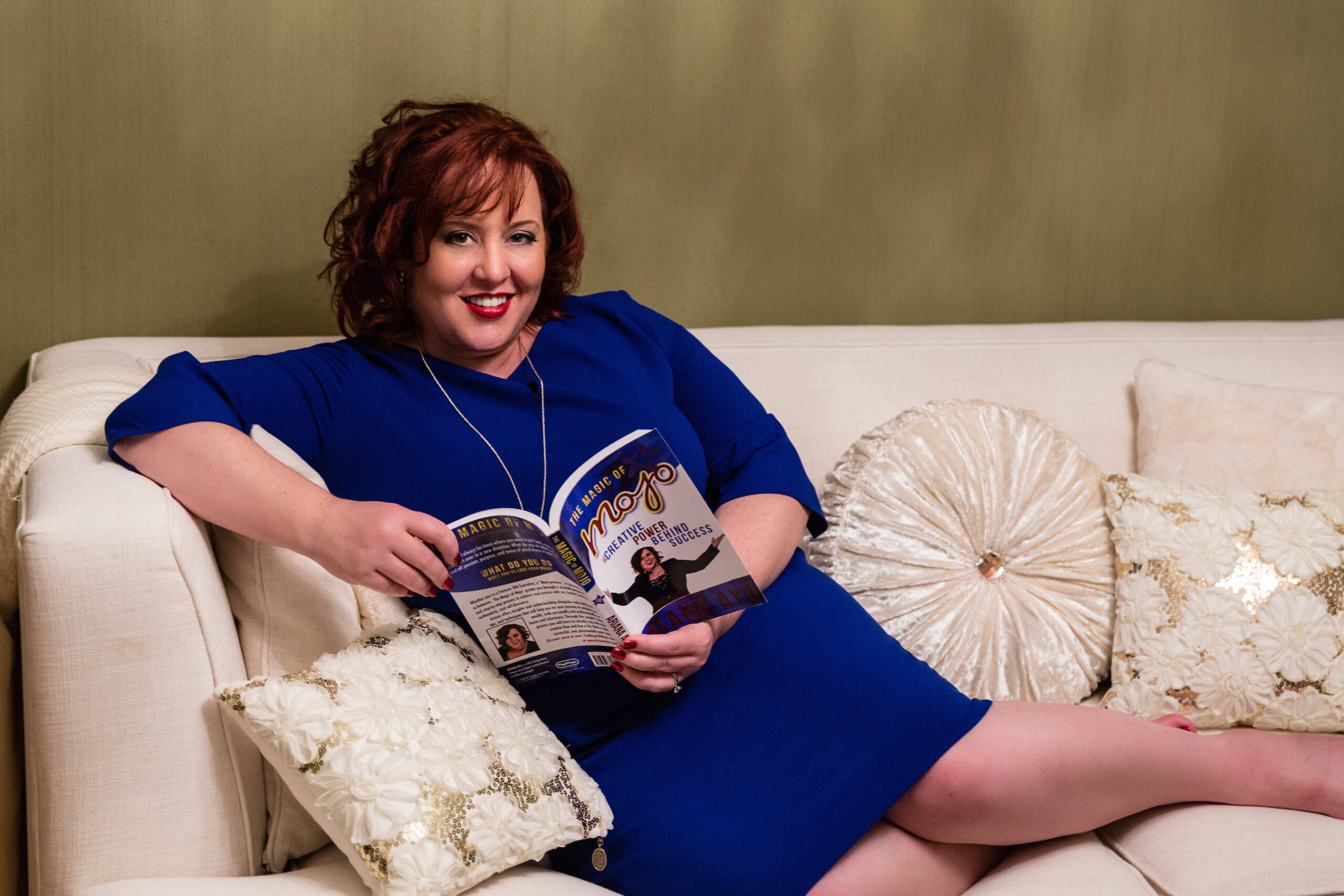 New Year, New Wardrobe: 15 Ways to Revitalize Your Personal Brand for 2015
Your appearance helps shape the way people perceive you. Here are 15 ways to make sure people see you the way you want them to in 2015 without going shopping and spending a lot of money.
Your personal brand is the way you communicate your values, education, experience, and expertise to others. It allows people to feel like they know you, even if they don't. It shapes whether people view you as an expert or a student, a leader or a follower, as confident or uncertain, as cutting-edge or traditional. Your inner qualities, beliefs, and personal mission create your brand's foundation, and when your external brand is consistent with your internal values, you build your "know, like and trust factor" with your colleagues, clients, and employees.
Your appearance, clothing, and style affect how you are perceived by others, and are a major factor in whether or not people take you seriously in business.Whether your style is classic, chic, traditional, modern, glamorous, or sporty, if you haven't updated your wardrobe in a while, there is no better time than the present.
Before going though your closet, I recommend getting out boxes to pack away things you aren't going to wear soon, but still want to keep (i.e. those skinny jeans you know you'll fit into if you just lose 10 more pounds, those expensive suits you wore when you were 20 pounds heavier, etc.), as well as bags for any items you'll want to donate to your local thrift shop. If you haven't gone through your clothes in a long time, you may need a trash bag for things that are beyond repair or donation. You may also want to set aside a shopping bag for items that need to be dry-cleaned and one for clothes that need to go to the tailor.
When you reenergize your personal brand annually and review it seasonally, you have more control over how you're perceived in the workplace and in your personal life. Eventually, your brand and your style become so ingrained that you don't have to think about it. In the meantime, here are 15 ways to dust off your image in 2015.
First, get out your boxes and bags and pack up:
1. Anything that doesn't fit,
2. Colors that don't make you look your best,
4. Any items that look "okay," but not good or great,
5. Anything that still has the store tags on it and is over a year old,
6. Anything out of alignment with your personal brand,
7. Anything that makes you look frumpy, dumpy, or as my mom would say, "like a ragamuffin" (i.e. that sweatshirt from college–and if you're going to save it for painting or doing yard work, then at least put it at the back of your closet),
8. Anything that's not comfortable and distracts you with discomfort throughout the day (i.e. trousers that won't stay up, or shirts that require constant readjusting), and
9. Anything you haven't worn in the last 2-3 years.
Now that you've gotten rid of items that no longer belong in your closet (or dresser):
10. Donate anything you're not going to wear again to charity.
11. Take anything that needs to be dry cleaned to the cleaners.
Hint: January is an excellent time to take your fall coats for a cleaning, just like April (or whenever it warms up in your area) is a great time to bring in your winter coats! You'll extend the life and good looks of your jackets if you bring them in to be cleaned annually.
12. Take anything that needs to be repaired (holes, rips, etc.) to the tailor.
13. Take anything that needs to be altered to the tailor.
Hint: Don't have a local tailor that you trust? Test them out with small mending projects (#12), before trusting them with alterations (#13). Personally, I always look for a tailor that also makes custom clothing–if they can design and create something special for you, they should have a good enough eye to do your alterations.
And keep in mind, alterations may be able to make those "almost good enough" items you never wore look great! You can taper sleeves or legs, get nicer buttons, change the shape of a hem, add hooks or snaps to keep things in place, and much more to make your clothing fit your body and your style. This is where a great tailor can make all the difference.
Finally, make your closet easy to navigate and brand-accessible:
14. Organize your clothes by type (trousers, shirts, sweaters), event (work, casual, gym, night out), color, or another system that makes sense to you AND makes it easy to quickly get dressed in the morning.
15. Put your best clothes towards the front of your closet, where they're the first things you'll grab. (You're more likely to wear whatever's easiest to reach.)
Have fun and put your best foot forward in 2015!
---
This article was originally published on Inc.com in 2015.