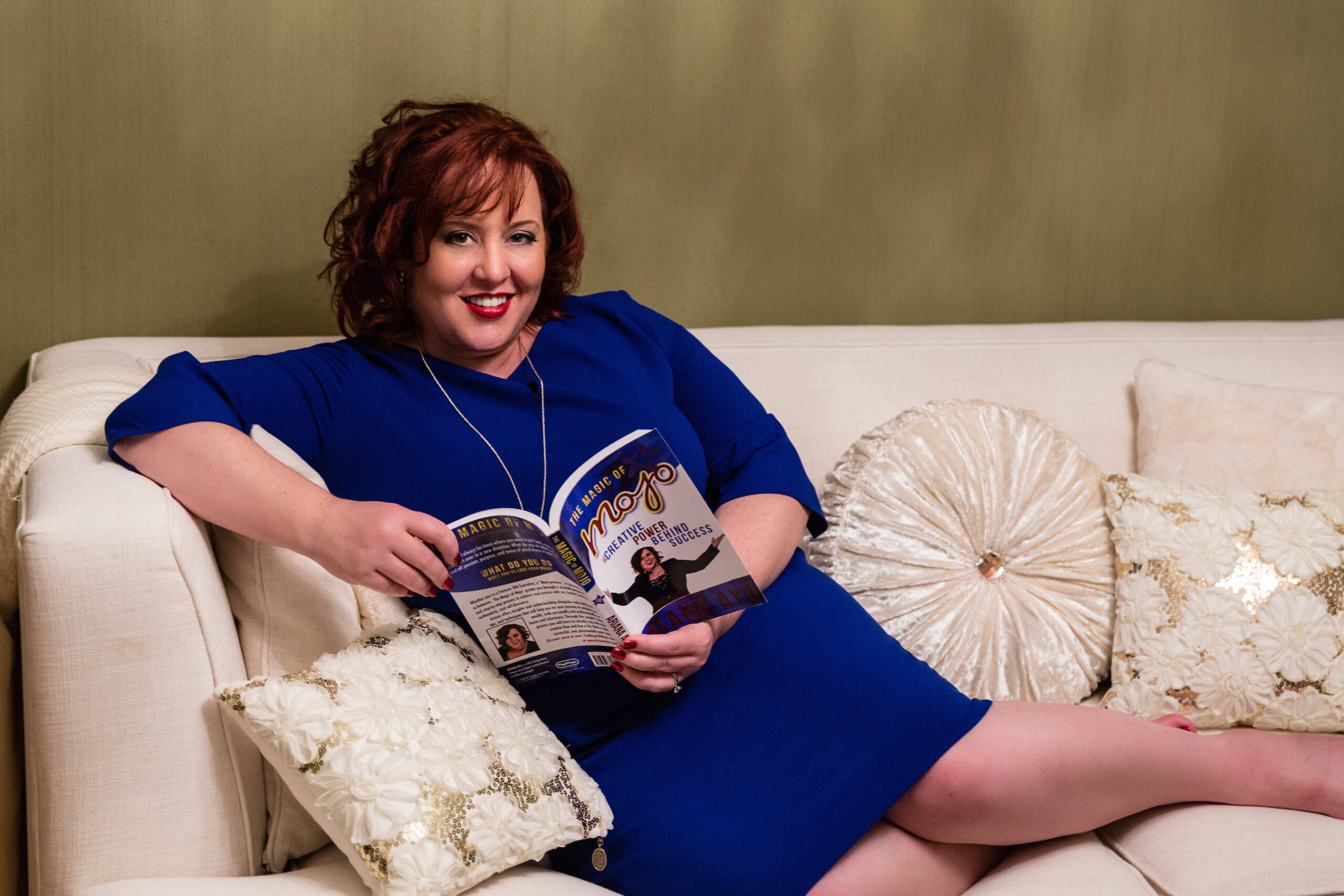 Trust Me, This Is All You'll Need for Your Birthday This Year
Just one minute reflecting on gratitude can change both your outlook and how others feel around you. It may even change the world.
Today is my birthday. (What's that? Oh, thanks so much for the kind wishes!) It's got me thinking about celebrations, and what means the most to me in my life at this moment. My family, the feeling of contentment in my heart, and my peace of mind top the list today. Normally, I'd include feeling a strong sense of purpose in that list, and I do very much value that in my life and in my work, but today I'm just overwhelmingly glad for the sweet, simple things in my life.
Gratitude is such a powerful emotion. Think about something or someone you're grateful for right now. It doesn't matter whether it's big or small, what matters is how you feel about it/ him/ her/ them. Bring your attention down into your heart as you continue to focus on who or what you're grateful for. Take a few long, slow, deep breaths while maintaining that focus. Imagine that as you inhale the feeling gets more intense, and as you exhale, it expands.
Allow that feeling of gratitude to expand like a sphere throughout your whole body, and then allow it to expand more, so it becomes a bubble surrounding you, then expanding to fill the room you're in, and then mentally let go of it, so it continues to expand around the whole world. Take another deep breath and feel that gratitude in your heart again. Do you feel different than you felt two minutes ago?
I'm so grateful for you. It means so much to be able to share my experiences and participate in your day today and whenever you read my articles. I really appreciate my relationship with Inc.; I've learned so much and met so many great people by being part of this community. It fills my heart to be able to give back, make people think, pose questions, and share my wisdom with other entrepreneurs. Being an entrepreneur and business owner can be tough. It can be isolating, frustrating, and sometimes downright terrifying; but it can also be one of the most amazing experiences of your life. It is one heck of a wild ride.
What are you grateful for today?
If you felt a shift in yourself from doing that simple exercise above, imagine how you'd feel if you did that every day. Imagine what people would experience working for and with your company if gratitude were part of your office culture. Or is it something you already practice in your business? Do you celebrate your employees' birthdays? Do you thank them for a job well done? Do you let your team know that they are valued?
It's important for us all to hear the words that we are valued, important, and appreciated. Even if you think people know that you feel that way, it's important to say it. Do you know that in most business complaints, the problems can be solved with a simple, sincere apology? Words matter. Gratitude matters. Connecting with people matters. It's not about receiving a giant bouquet of flowers, presents, or even necessarily about a monetary bonus (though people do appreciate all of those too).
As humans, we want to know that we are useful and that what we do makes a difference. Make it a habit to say nice things to people – especially those who work for you. Look them in the eye and tell them you appreciate them and why. I appreciate you reading this article, tweeting the link, and all of the things that you – my readers – do to let me know my article made you think or otherwise impacted your business or your life. So again, thank you! Thank you for being. There is no one else like you in the world, and who you are matters. You are my birthday gift; I am glad you're alive. I truly am.
Thank you for feeling gratitude with me today–we really do make the world a sweeter, more compassionate place when we start by feeling the love within our own hearts. So from my heart to yours, I hope you have a heartwarming day.
---
This article was originally published on Inc.com in March 2016.